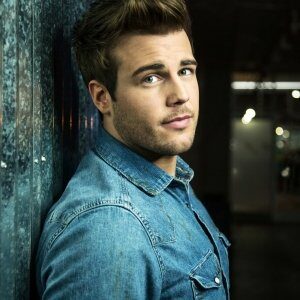 Diamond Resorts International, a global leader in the hospitality and vacation ownership industries, announces a new alliance and sponsorship arrangement with chart-topping and Grammy-nominated country music singer and songwriter Lee Brice.
Brice will perform live, acoustic performances at various Diamond Resorts destinations across the U.S. as a part of the Events of a Lifetime experiential vacation program for members and owners. Unique and exclusive to Diamond Resorts, the 2017 Diamond Resorts Concert Series also includes multiple performances by country music artists Jana Kramer, Colt Ford and Cole Swindell.
"I spend a lot of time traveling all around the world, performing for the most incredible fans anyone could ask for," said Brice. "When I'm able to take time off with my family and friends, I look no further than Diamond Resorts. Their properties are beautiful and their amenities first-rate, but what I appreciate the most is their team members. Their customer service – from reservations to housekeeping – is second-to-none."
In addition to private performances, Diamond Resorts members will also have the opportunity to enjoy premium seating, private meet-and-greet experiences and a backstage tour at Brice's concerts across North America in 2017. Like the Diamond Resorts Concert Series, these concerts will be a part of the Events of a Lifetime franchise, which delivers more than 3,000 exciting VIP experiential opportunities for Diamond Resorts members and owners every year.
Brice will represent Diamond Resorts alongside a roster of high-profile celebrities such as country music stars Cole Swindell, Jana Kramer and Colt Ford; baseball Hall of Famers Reggie Jackson and Gaylord Perry; PGA touring professionals Brian Gay, Brittany Lincicome and John Cook; and Super Bowl XXVI MVP Mark Rypien; among others.
"Besides being an incredibly talented musician with an outstanding repertoire of chart-topping hits, Lee is a great guy who brings a lot of energy with him everywhere he goes," said Michael Flaskey, Chief Executive Officer for Diamond Resorts International. "We are honored to have Lee join our Diamond Resorts family, and are confident that he will take our Events of a Lifetime to a whole new level by creating unforgettable experiences for our members and owners to enjoy through our concert series."
About Lee Brice With a new single, "BOY," out in June and a new album out later this year, Lee Brice continues to build a solid career on a bedrock of hit songs that connect melodically and lyrically.
If your company is interested in hiring Lee Brice or any country artist for a private performance, contact us.